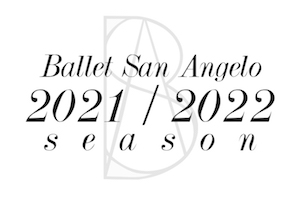 Be whisked away this holiday season with one of San Angelo's longest running Christmas traditions. Our latest iteration of this timeless classic features marvelous dancers, breathtaking costumes, dazzling visual effects, and the magic of a LIVE ORCHESTRA Romantic period composer, Pyotr Ilyich Tchaikovsky musically narrates The Nutcracker, the traditional story of a young girl, Clara, who is gifted a beloved Nutcracker doll that transports her into a whimsical dreamland. This experience promises to enchant audiences of all ages.


Contemporary Works returns this spring, featuring upper level BSA students in a mixed repertory performance of contemporary dance and ballet pieces. This performance breaths new life into dance, challenging audiences to think outside-the-box through unique, artistic, and thought provoking pieces. Don't miss your chance to see new original dance works coming out of the creative laboratory that is Ballet San Angelo!


Watch your favorite fairytales come to life on stage with the magic of our Ballet adaptations. This performance features all the things we love about ballet: Beautiful dancing, a romantic story, and beautiful princesses in tutus. Whether you are a life-long lover of Ballet, or interested in experiencing one for the first time, our Children's Ballet is the perfect fit.