Sharing Dance Day 2021
Join us as we light up City Hall Plaza with a celebration of dance, movement, health and wellness!
This FREE family-friendly event will feature
Drums
Lightsaber Choreography
Fitness
Animation
and (most importantly) DANCE!
**

Free T Shirt and LED Light Batons while Supplies Last

**
---
LEARN THE DANCE
We're going to flash mob City Hall Plaza with the official Light Up The Night choreography.
Watch the video, learn the dance, and get ready to show us your moves!
---
ASLO HAPPENING JUNE 19th...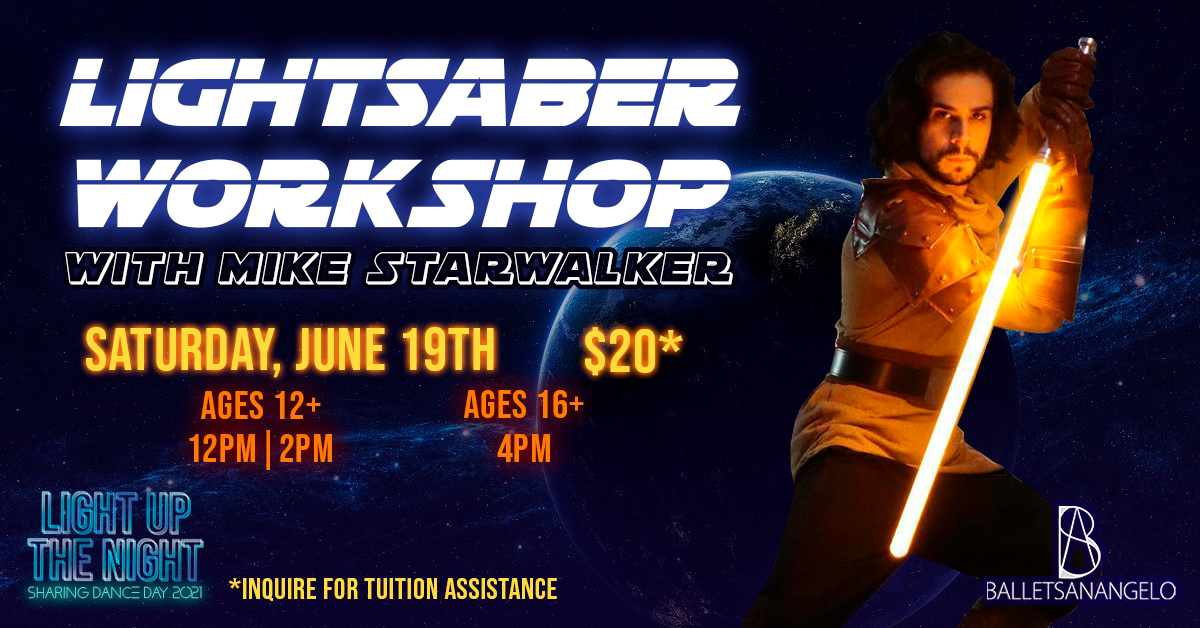 LIGHTSABER WORKSHOP
You must learn the ways if the force and become a Jedi! We would be honored if you would join us for lightsaber choreography class! Train like a Jedi or Sith and feel the force. In this 1 hour class you will learn the basics of lightsaber choreography! May the force be with you!
$20/class*
12PM & 2PM (Ages 12+) | 4pm (Ages 16+)
*Inquire for Tuition Assistance
TO REGISTER
---
About Sharing Dance Day
On October 14, 2017, we hosted San Angelo's first annual Sharing Dance Day in front of the city's newly renovated City Auditorium.
We created a fun dance that anyone could do, taught it to groups all over our community including the majority of our local elementary schools then everyone joined together to dance and move on Sharing Dance Day! The mission of Sharing Dance is to promote movement and health throughout our community, and bring people together around the joy of dance!
We are looking forward to continuing to share the joy of dance throughout our community this year at Light Up The Night: Sharing Dance Day 2021
Learn, Move, Share, and Join!
Sharing Dance Day is a program of Canada's National Ballet School (Toronto, Canada).